Times are rough, but that should stop you from buying your friends, family and loved ones great Christmas gifts. MerryStockings.com suggests these gifts under $20!
1. Personalized Christmas Stockings. We all know just how great it feels to get personalized Christmas stockings that we can decorate with all around the house, so why not give it to your friends and help them start a tradition?
We recommend four designs:
Felt Applique Christmas Stocking Kit: Sequined Santa
Felt Applique Christmas Stocking Kit: Toboggan Trio Stocking
Felt Applique Christmas Stocking Kit: Winter Snooze
Felt Applique Christmas Stocking Kit: Peace Santa
2.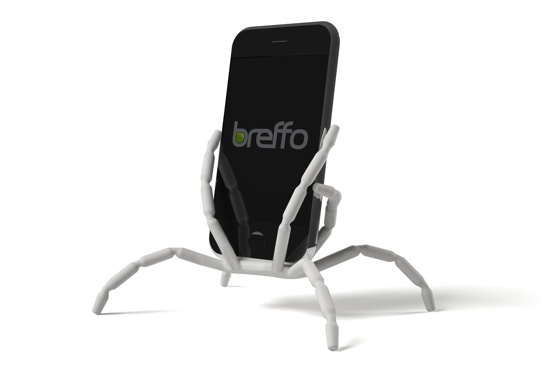 Spiderpodium. Almost every one has an iPod, iPhone, e-book reader and a host of different gadgets, but there is no single way to hold or store them on their desk, in their car, or everywhere else. The Spiderpodium can take care of that.
3. Plain Classic Brass Christmas Stocking Holder. Christmas stocking holders make it easy and convenient for people to hang their Christmas stockings. This plain classic brass Christmas stocking holder is an elegant and simple piece of art that will delight your recipients!
4. Solar Powered Mosaic Jar Globe with Jewel Tones. A great way to light up the evenings outdoors, this is one cool and elegant lamp that is both earth-friendly and captivating to the eyes!
5. Gift Certificates. As much as you would want to choose the perfect gift for everybody, there will always be those people who you can't seem to find a gift for. Don't sweat it! You can always give them a gift certificate that would allow them to choose their gifts for themselves. MerryStockings.com have just recently added gift certificates to its roster of Christmas products, so that you could truly give them the best gift they want!